KNOXVILLE'S JOHNNY KNOXVILLE
PRANK CALLS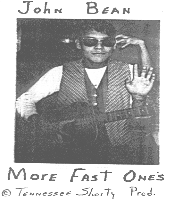 JOHN BEAN OF KNOXVILLE, TENNESSEE IS TRULY A LEGEND. IF YOU ARE A FAN OF NASTY SOUTHERN HUMOR, YOU'VE MOST LIKELY HEARD OF HIM. JOHN BEAN (~1951-1984) WAS A PRANKSTER FROM KNOXVILLE WHO TURNED CRANK CALLING TO AN ART FORM. SOURCES SAY THAT HOME-MADE RECORDINGS HAVE SURFACED FROM L.A. TO SCANDANAVIA TO THE MIDDLE EAST.

IN NOVEMBER, A JOHN BEAN CD WAS RELEASED OF HIS INFAMOUS PRANK CALLS. EDDIE HARVEY (OF EDDIE'S AUTO) WAS THERE AT THE RELEASE PARTY. HE WAS RECENTLY FEATURED ON MTV'S JACKASS, AND JOHNNY KNOXVILLE INTRODUCED HIM AS A FRIEND OF HIS FATHER. THE PRANK THAT THEY PULLED ON HIM HERE IN KNOXVILLE MAKES A LITTLE MORE SENSE HAVING READ THE SCRIPT OF THE JOKE THAT THE LATE JOHN BEAN PULLED ON ED HARVEY OF EDDIE'S AUTO 25 YEARS AGO. THE SCRIPT IS BELOW ALONG WITH TWO RELATED ARTICLES FROM THE KNOXVILLE NEWS SENTINEL.
IF YOU HAVE REAL PLAYER, CLICK BELOW TO HEAR SOME OF JOHN BEANS INFAMOUS PHONE PRANKS

YOU CAN HEAR A JOHNNY KNOXVILLE PRANK PHONE CALL BY GOING TO BIG BROTHER. CLICK ON EXTRACRAP TO LISTEN.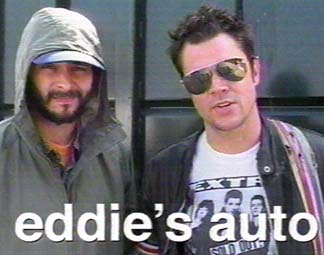 Eddie's Auto
FYI--Bill Morgan is John and Salesman is Eddie

Bill Morgan: Hey, is this Eddie's Auto?
Salesman: Yeah, this is Ed.
Bill Morgan: Well, who's this here?
Salesman: This is Ed.
Bill Morgan: Well
Salesman: Eddie's Auto, this is Eddie Auto your talking to.
Bill Morgan: Well, this is Bill Morgan up here just this side of Maynardsville, uh, listen I've bought an oil filter off of ya here a while back and, ah, believe my damn cars blowed up now, and ah, well they told me to take it down there and that you'd pay for it.
Salesman: Pay fur what?
Bill Morgan: Pay fur the damn motor.
Salesman: Bullshit, who told you that?
Bill Morgan: Huh? They told me up in Maynardsville, by God.
Salesman: They did?
Bill Morgan: They said, by God, if he don't, whip his damn ass.
Salesman: Well you tell him, I'm right here any damn time he wants to come.
Bill Morgan: Well I'll tell you what, he was a big son of a bitch that said it.
Salesman: Well, I dont give a damn, the bigger they are the harder they fall.
Bill Morgan: You ain't so smart your damn self.
Salesman: Okay, you forget it.
Bill Morgan: Well, are you going to pay fur it?
Salesman: I ain't paying fur a damn thing, I don't even know what your talking about.
Bill Morgan: It's a damn oil filter I bought it off of ya fair 'n square. You said it wuz a good un.
Salesman: I don't know what you bought, I didn't tear your motor up.
Bill Morgan: Well, my boy did.
Salesman: Well who ever tore it up tore it up I didn't tear it up.
Bill Morgan: Well, it seems to me a damn oil filter ought to hold up better than that.
Salesman: Well, I didnt make the oil filter, and I didn't tear your motor up.
Bill Morgan: Well, shit fire you sold me the damn thing.
Salesman: That don't make a damn if I did I didn't tear your motor up.
Bill Morgan: Well goddamn, shit, don't you stand behind what you sell?
Salesman: I don't, I didn't tear your motor up to start with.
Bill Morgan: Well, it seems to me that a son of a bitch that don't stand behind what he sells.....
Salesman: Well, I'm not no son of a bitch and you might be calling me a son of a bitch over the phone but I dont think youd do it, by God, standing in front of me.
Bill Morgan: Huh, I'll whip your ass.
Salesman: Well, let's see you do it, there's been bigger son of a bitchs than you tried it.
Bill Morgan: Huh, I'll be down there before the damn day's over.
Salesman: Well, I'll be right here.
Bill Morgan: You keep on, I'll be there.
Salesman: Well, you just come right on.
Bill Morgan: You evidently dont know who I am....(hangup)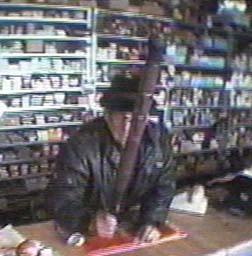 4/13/01 KNOXVILLE NEWS SENTINEL ARTICLE

JOHNNY, BE BAD
PRANKSTERS VISIT LEADS TO (SURPRISE!) PRANKS

JOHNNY KNOXVILLE THE PAIN-RECEIVING MTV PRANKSTER HAS FOUND SOMETHING FUNNIER TO HIM THAN BEING SMACKED IN THE FACE BY A BIG FISH OR HAVING EAGER SCHOOL CHILDREN KICK HIM BETWEEN THE LEGS.

HES GETTING SUED FOR BEING AN IMPOSTER. NOW THAT'S FUNNY TO HIM AT LEAST.

THESE PEOPLE SAY THEY INVENTED OUR SHOW, HE SAYS WITH A LAUGH DURING A TELEPHONE INTERVIEW FROM HIS OFFICE IN LOS ANGELES. IT'S SO GOOD.

IN FACT, KNOXVILLE, THE SUIT CLAIMS, IS NOT FROM EAST TENNESSE AT ALL BUT FROM ORANGE COUNTRY, CALIFORNIS. THEY WONDER HOW I DEVELOPED MY ARKANSAS ACCENT OUT HERE ON THE COAST, HE DEADPANS. IT'S SO GOOD. IT'S SO FUNNY.

IT'S ONLY ENTERTAINING BECAUSE THERE NO DOUBT WHO HE IS. THIRTY YEARS AGO KNOXVILLE WAS BORN P.J. CLAPP, THE SON OF PHIL AND LEMOYNE CLAPP, SOUTH KNOXVILLE RESIDENTS. THEY STILL LIVE IN THE HOUSE OFF CHAPMAN HIGHWAY WHERE HE WAS BORN. HES A SOUTH YOUNG HIGH SCHOOL GRADUATE. THE GUYS SO PROUD OF BEING FROM HERE THAT HE CHANGED HIS NAME TO JOHNNY KNOXVILLE YEARS AGO WHILE WRITING FOR THE SKATER MAGAZINE BIG BROTHER. HIS BIG BREAK CAM SIX MONTHS AGO AS THE STAR OF THE STUNTS-AND PRANKS SHOW JACKASS (10 P.M. SUNDAYS, MTV.)

EPISODES FOR THE NEXT TWO WEEKS CONTAIN SEGMENTS SHOT AROUND HERE LAST FALL WHEN KNOXVILLE WAS VISITING HIS FOLKS FOR THANKSGIVING.

SUNDAYS LOCAL SEGMENT WILL SHOW A PRANK PULLED ON EDDIE HARVEY OF EDDIES AUTO PARTS, NEXT TO THE I-640 BROADWAY EXIT. AN ACTOR WITH A THICK RUSSIAN ACCENT COMES INTO THE PARTS STORE AND HARASSES HARVEY ABOUT BUYING SPARK PLUGS.

EDDIE IS LIKE AN UNDERGROUND LEGEND BECAUSE OF THE (PRACTICAL JOKE) TAPES JOHN BEAN MADE WITH HIM, KNOXVILLE SAYS. HE IS ALSO A FRIEND OF MY FATHER. WHEN YOU'RE DOING A PRANK, YOU WANT SOMEONE WHO IS EASY TO RILE TO GET A GOOD REACTION.

EDDIE HAS A SHORT TEMPER. HES A GREAT GUY, BUT HE DOESNT SUFFER FOOLS GLADLY. HES ALSO A WELL-KNOWN STREET FIGHTER. ALTHOUGH HE IS OLDER NOW, HE COULD EASILY TAKE ME AND THE GUY I SENT IN, AND THAT'S WHAT WE WERE HOPING FOR.

AS WITH OTHER STUNTS FOR THE SHOW, THE KNOXVILLE SEGMENTS WERE BASED ON WHAT SPECIFIC THINGS CAN WE DO IN THAT TOWN, GEOGRAPHICALLY SPECIFIC THINGS, WHAT TALENT WAS AVAILABLE TO US THERE. IN KNOXVILLE, THE TALKENT WAS MY OLD MAN AND MY FAMILY.

KNOXVILLES PARENTS, SISTERS, NEPHEWS AND COUSINGS WILL BE HIGHLIGHTED IN THE APRIL 22 EPISODE. ACCORDING TO THE FAN WEB SITE HTTP://WWW.ANGELFIRE.COM/CELEB/JOHNNYKNOXVILLE/, THE CLAPP FAMILY SEGMENT WAS SO OUTRAGEOUS THAT EVEN MTV CENSORS HAD A HARD TIME WITH IT.

THE STANDARDS PEOPLE I HEAR FROM THEM TOO MUCH, KNOXVILLE SAYS OF THE SHOW IN GENERAL. THEY ARE VERY NICE PEOPLE IM SURE. AS THE SHOW BECOMES HIGHER PROFILE, WE HEAR FROM THEM MORE.

IN THE SEGMENT, KNOXVILLES NEPHEW DISPLAYS HIS TALKENT FOR FORCED FLATULENCE, THOUGH HE ACCIDENTLY DOES SOMETHING A BIT MESSIER.

A STUNT DONE AT CELEBRATION STATION IN WEST KNOXVILLE WONT AIR. THEY WONT GIVE US A RELEASE, KNOXVILLE SAYS. A MAN IDENTIFYING HIMSELF AS THE MANAGER AT CELEBRATION STATION REFERRED COMMENTS TO ITS CORPORATE OFFICE MONDAY BUT WOULD NOT GIVE OUT THAT NUMBER.

IN THAT SEGMENT, KNOXVILLE DRESSED IN PAYNE STEWART ATTIRE JUMPS A FENCE WITH GOLF CLUBS IN HAND AND STARTS LAUNCHING DRIVES OFF EACH HOLE AT THE MINI-GOLF COURSE. THIS GUY STARTED FREAKING OUT AND KICKED ME OFF, HE SAYS.

SUCH STUNTS ARE WHAT MADE KNOXVILLE A CABLE STAR. SINCE ITS DEBUT, HIS PROGRAM HAS BEEN MTVS HIGHEST-RATED WEEKLY SERIES. SOMETIMES, ITS NUMBERS ARE DOUBLE OF ANY PROGRAM ON THE MUSIC CHANNEL.

YOU CAN ONLY IMAGINE WHAT STAFF MEETINGS ARE LIKE AROUND THE OFFICE. IT'S ALL OF US SITTING IN A ROOM, DODGING SOME PROJECTILE THATS BEING TOSSED ABOUT, DODGING THE INSULTS BEING TOSSED ABOUT, KNOXVILLE SAYS. EVERYONE IS JUST SHOOTING OUT IDEAS.

IT'S A PRETTY LIGHT ATMOSPHERE. THERE ARE NO FORMAL MEETINGS. IT'S LIKE, OH, I WAS DRIVING HIME LAST NIGHT AND HAD AN IDEA TO DO THIS. EVERYTHING IS PRETTY INFORMAL. WHOEVER IS IN EAR SHOT IS IN THE MEETINGS.

UPCOMING SEGMENTS INCLUDE GUYS SUBMITTING THEMSELVES TO SPERM COUNT TESTS. THIS WEEK, THE CREW WAS IN PORTLAND FOR SHOOTING AND MAY GO TO RUSSIA AT THE END OF THE MONTH.

AS THE RATINGS GROW, THE BYPRODUCT OF CELEBRIT FOR KNOXVILLE DOES AS WELL: APPEARING ON THE COVER OF ROLLING STONE (AUTOGRAPHED COPIES OF WHICH SELL FOR $175 ON THE INTERNET), SHOWING UP ON DAVID LETTERMANS AND JAY LENOS LATE-NIGHT TALK SHOWS AND MORE MOVIE ROLES. HESLL PLAY AN ALIEN IN MEN IN BLACK 2, WHICH SHOOTS THIS SUMMER. EVEN SOUTH PARKON RIVAL NETWORK COMEDY CENTRAL SPOOFED HIM IN A RECENT EPISODE.

A SOUNTRACK FROM THE MTV SERIES WILL BE RELEASED DURING THE SUMMER AND FEATURE A LOT OF OLD PUNK SUCH AS THE X-RAY SPECS AND THE MISFITS. SOUND BITS FROM VARIOUS SHOWS AND EVEN KNOXVILLES FATHER WILL BE INCLUDED ON THE ALBUM.

ITS ALL A HEADY TRIP FOR KNOXVILLE, WHO DENIES HIS STARDOM, EVEN WHEN IT WAS OBVIOUS AS HE WALKED THE CUMBERLAND AVENUE STRIP LAST FALL WITH SOME FRIENDS. IT'S WEIRD BEING IN YOUR HOMETOWN AND HAVING A SMALL LEVEL OF RECOGNIZABILITY, HE SAYS. APPARENTLY PEOPLE LIKE WATCHING THE SHOW BACK HOME.

BY TERRY MORROW